Educate Girls: Changing the Future by Giving Girls a Chance
While the pandemic has pushed health to the forefront, education has taken a back seat; especially with schools closing down and classes turning virtual. But continuing their education virtually is a privilege urban kids, with laptops, smartphones, and internet connections can afford.

What happens to rural households with no internet access? Children in government or local schools? With electricity connectivity issues? And with a mindset that girls don't really need education?

No surprises there: they drop out of school (if they were enrolled). And this affects other parameters like an increase in child marriage rates, motherhood at adolescence as these girls are seen as an economic burden to the families and are destined to a life of domesticity.

But these children are the future. And they need a level playing field, to be provided with the same opportunities as their male counterparts so that they can make a difference too.

Educate Girls to the rescue!
What they do
Established in 2007 by founder Safeena Husain, Educate Girls' is a non-profit that focuses on mobilising communities for girls' education in India's rural and educationally backward areas.
Strongly aligned with the 'Right to Education Act' or the 'Samagra Siksha', Educate Girls is committed to the Government's vision to improve access to primary education for children, especially young girls.
Educate Girls currently operates successfully in over 18,000+ villages in Rajasthan, Madhya Pradesh and Uttar Pradesh. By leveraging the Government's existing investment in schools and by engaging with a huge base of 15000+ community volunteers (called Team Balika), Educate Girls helps to identify, enrol and retain out-of-school girls and to improve foundational skills in literacy and numeracy for all children (both girls and boys). This helps deliver measurable results to a large number of children and avoids parallel delivery of services.
In these COVID times…
Educate Girls knew that they had an army of volunteers who were well-versed with the villages and their population, so they decided to redirect their efforts in
three directions
:
to provide children with learning opportunities so that there is a minimal gap in their education
to provide essentials (like ration kits) to needy families
to create awareness among the village folk & distribute safety kits (gloves, masks and sanitisers) to their volunteers who are helping them to achieve this goal
The pandemic poses a serious threat of reversing all the progress made on the education of the most vulnerable children, especially girls over the last decade. Educate Girls knew that a gap in their education could mean permanent dropouts from school. So, during the first and the second wave, they wanted to do all they could to engage the children in the rural areas and provide them with learning opportunities.
To address this and ensure children stay connected with education with their safety in mind, Educate Girls has initiated a community-based learning program that focuses on Hindi and Math skills through activity-based sessions called Camp Vidya (Camp of Knowledge).
1. Camp Vidya: Ensuring learning never stops
Camp Vidya's learning framework is spread across 16 sessions for 4 weeks and is aligned with the mobile-learning content built up by the state governments. It improves socio-emotional skills keeping children motivated during these trying times. So far a total of 13,388 camps across 11,165 villages of Rajasthan, Madhya Pradesh and Uttar Pradesh have been conducted benefitting 250,000+ children.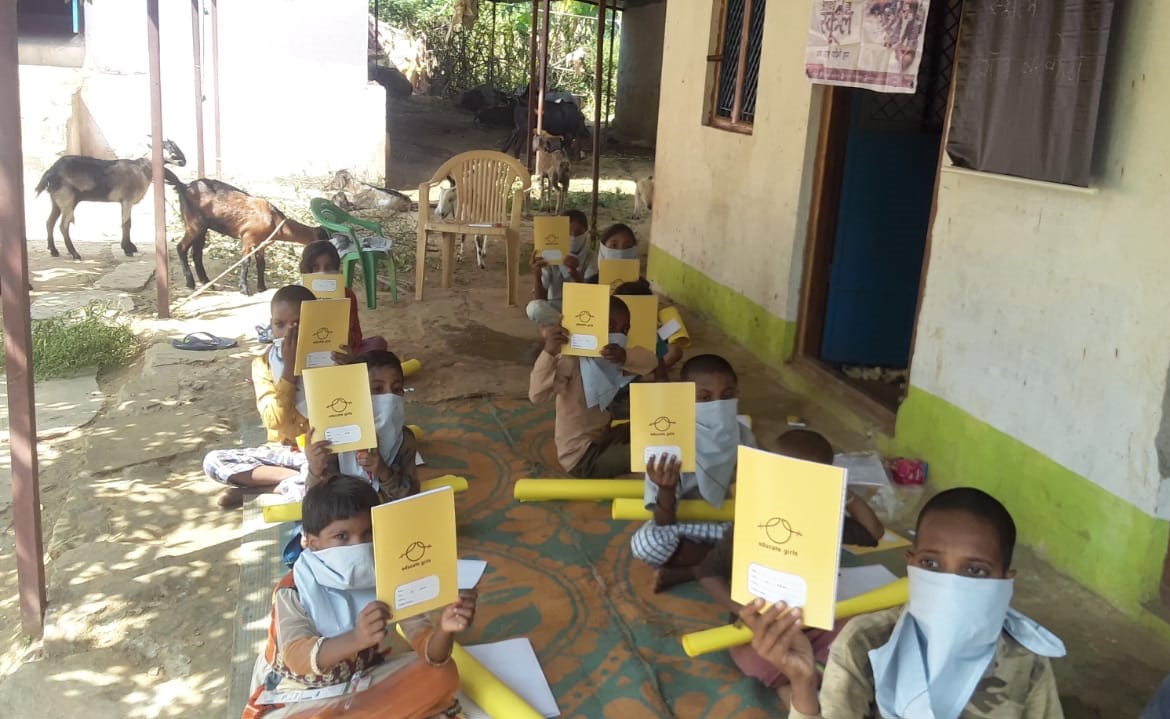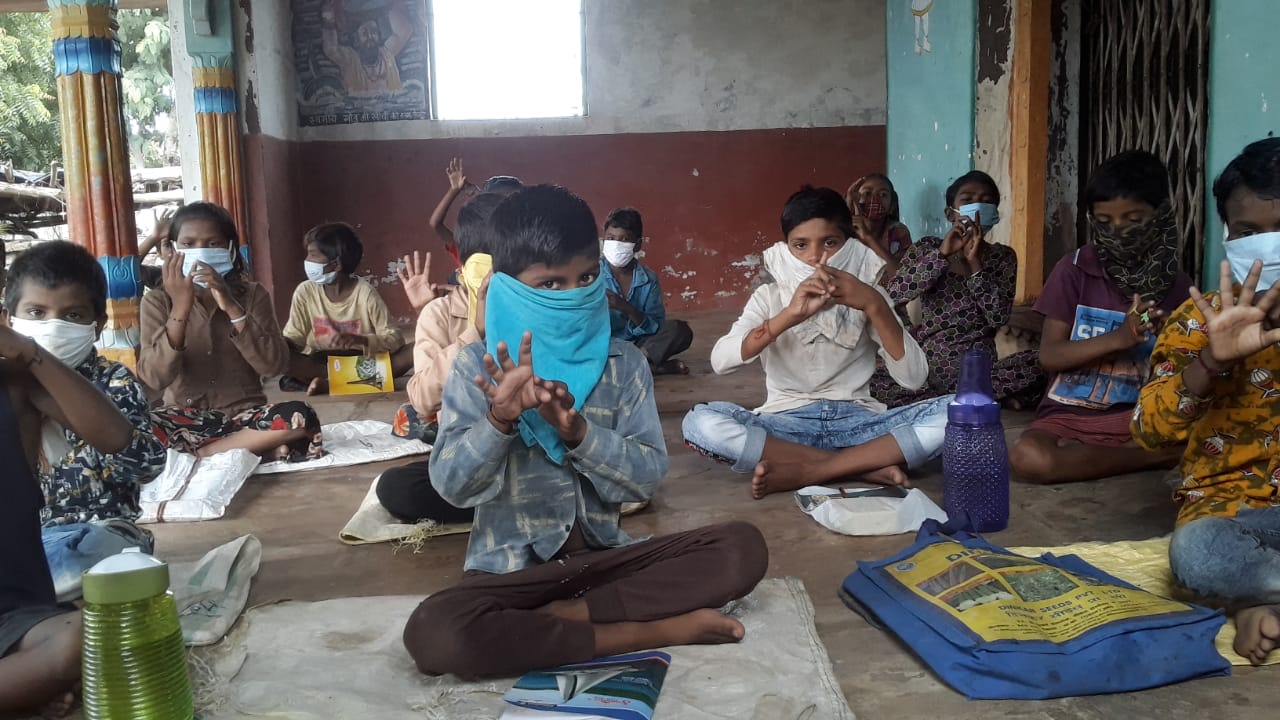 2. Ration Distribution: Ensuring most vulnerable get the right nutrition
Educate Girls works with the local Government machinery, with an on-ground presence of over 15,000 community volunteers. Working with the communities reaches the grassroots and understands their situation in real-time. Educate Girls has so far helped 1,517 villages in three states where the supply of essentials like groceries, medical supplies, sanitation and hygiene, etc., has been barely trickling down.
These villages have the highest numbers of out of school children, and where families are struggling to avail of government social security schemes due to illiteracy and the absence of important documents like the Ration Card and Aadhar Card.

Addressing the immediate needs of such vulnerable and marginalised communities, Educate Girls is distributing rations kits that include essentials like flour, sugar, salt, lentils, refined oil, etc, and soaps for washing clothes and bathing. These kits can provide for the needs of a household for 7-8 days. They have reached 100,000 households benefiting 500,000 people overall.

3. Covid Awareness & Safety Kits Distribution
Community calling for Covid awareness and vaccine hesitancy: At the core of Educate Girl's program model is building deep relationships with the community. Now more than ever, it is vital for them to stay connected with their communities.
Their community volunteers and field staff are creating awareness about COVID-19, helping their communities deal with this crisis with all possible support from the government and local health departments. They also want to understand and address the hesitancy in taking the vaccinations.
As frontline workers, it is crucial that the health and well-being of their community volunteers are protected at all times. Supporting their boots on the ground, Educate Girls is equipping its staff and Team Balika with essentials like gloves, masks, hand sanitisers and disposable bags. So far, Educate Girls has distributed over 67,600 safety kits among 16,877 Team Balika volunteers and 2,443 staff across their operational villages in Rajasthan, Madhya Pradesh and Uttar Pradesh.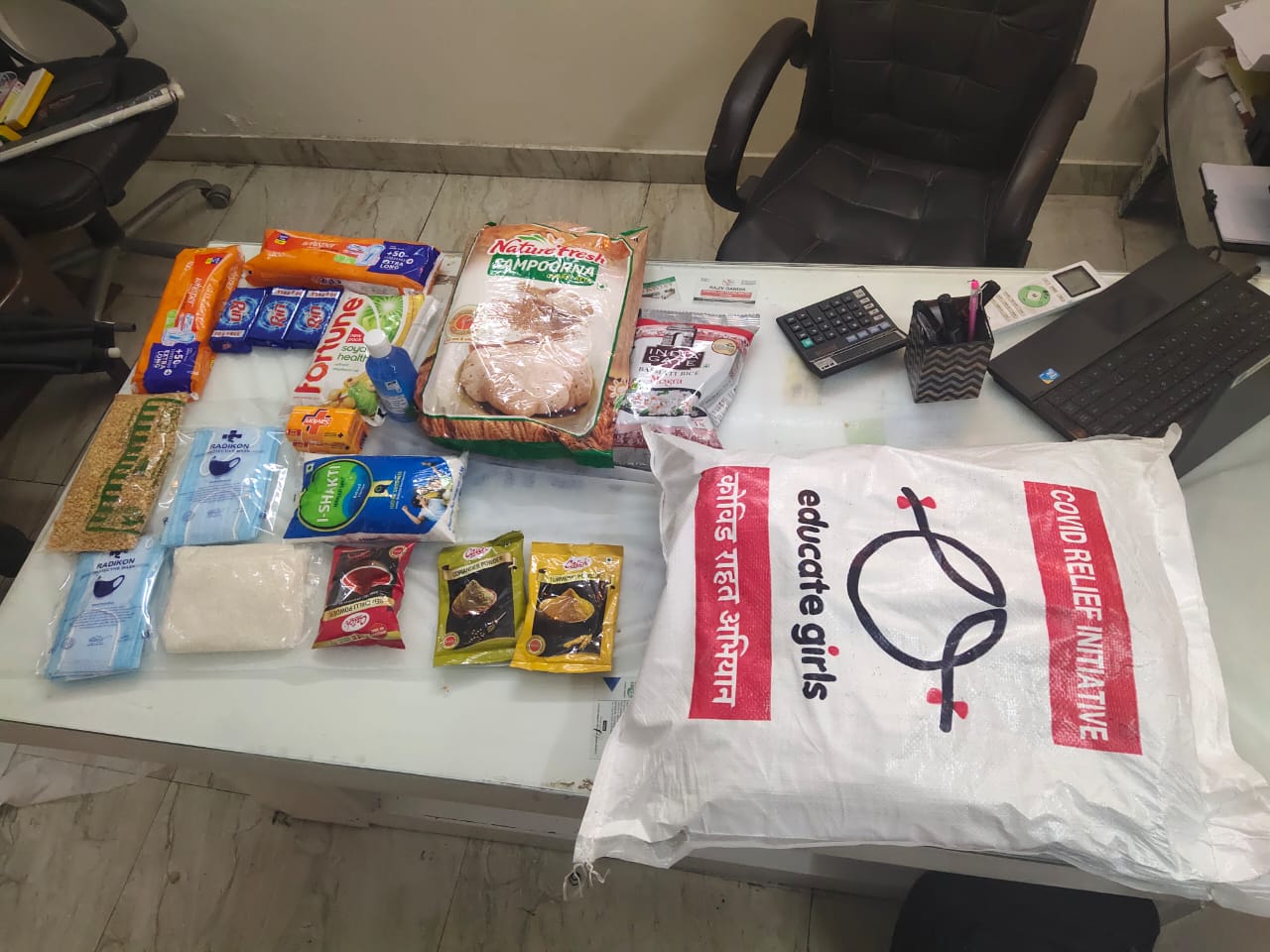 What the future holds:
Educate Girls wants to improve access and quality of education for over 15 million children cumulatively by 2024.
The pandemic is really changing our present and future in ways we still can't completely understand.
While frontline medical warriors try to save the nation, many small enterprises and individuals are making the effort to help people in their own way.
And we, at FlexiBees, want to honour and amplify their effort by sharing their stories.

During these difficult times, let us help one another and open our hearts to be generous and donate to help our rural communities. If you want to help Educate Girls,
click here to make a donation
.