For Best Results, Go Flexible!
In today's dynamic world, conventional hiring practices don't always deliver the goods. You need flexible, fast paced solutions in order to EXPERIMENT & GROW.
Are you a high-growth start-up needing lots of skill-sets but not having the budgets to afford full-time employees? Or a business manager in an MNC needing a high-specialty skill-set for a time-bound project?
Then come to FlexiBees. We provide flexible part-time talent for all your needs, as and when you need it.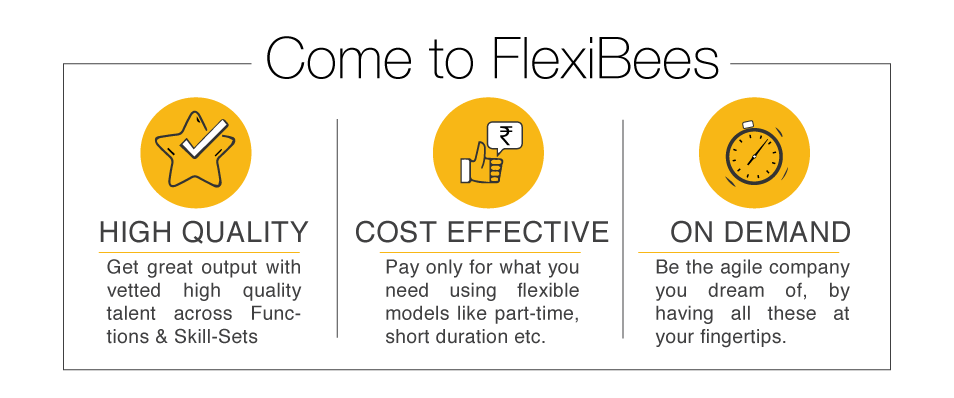 So if you have a job requirement, take 2 minutes to fill our form and we will get back to pronto.

And in case you want to see some of our success stories or what our customers have to say about us, visit our Case Studies and For Businesses sections on this website. Check us out and learn why three grads from IIM Bangalore decided to leave their stable jobs to pursue a life of adventure in the crazy world of talent solutions!