How did Dharti catapult to Global Project Management after a career break.
At FlexiBees it is our vision to empower Women via part-time, and remote work. We have had the privilege to be the launchpad for many women seeking to return to work post a career break. Having been in this space for half a decade, we are now celebrating the rise of these women through Returnship Stories - our Live Chat on FlexiBees Instagram Handle.
Returning to work is never going to be easy, especially as one falls prey to the humdrum of life and forgets how working life can be. However, some Women have crossed several hurdles and have rejoined through flexible roles. The person featured in this webinar is a perfect example of such a successful returnship story at FlexiBees. She is a star in her own right and shines bright. Dharti Jamin Shah has achieved a lot with her dedicated approach and commitment to growth.
Dharti Jaimin Shah is a project manager with Vetifly, a UAE-based client of FlexiBees. She started work with them initially working 2- 3 hours per day, where her role was to keep track of project deliveries and milestones across different time zones. She now has been absorbed by the client into a full-time role as a project manager, managing teams across different times zones.
Dharti Shah is a civil engineer by education and she later pursued her MBA in HR. She started her career with Cognizant technologies as a programmer analyst.
Wife and a role in recruitment
"After getting married we decided to move with my in-laws to help know the family"
Marriage got her to move to her hometown Baroda and she got into a completely different job profile of a recruiter post this shift. She felt a void building within her for the lack of the right kind of work profile. But as luck would have it, her superior at work recognized her potential and gave her a foot into project management, giving her the required boost to continue.
The next shift took Dharti to Ahmedabad where she joined a mid-sized firm which allowed her to explore and learn a lot of new techniques and learn the ropes of many life skills like team management.
Motherhood and the hunger to keep oneself informed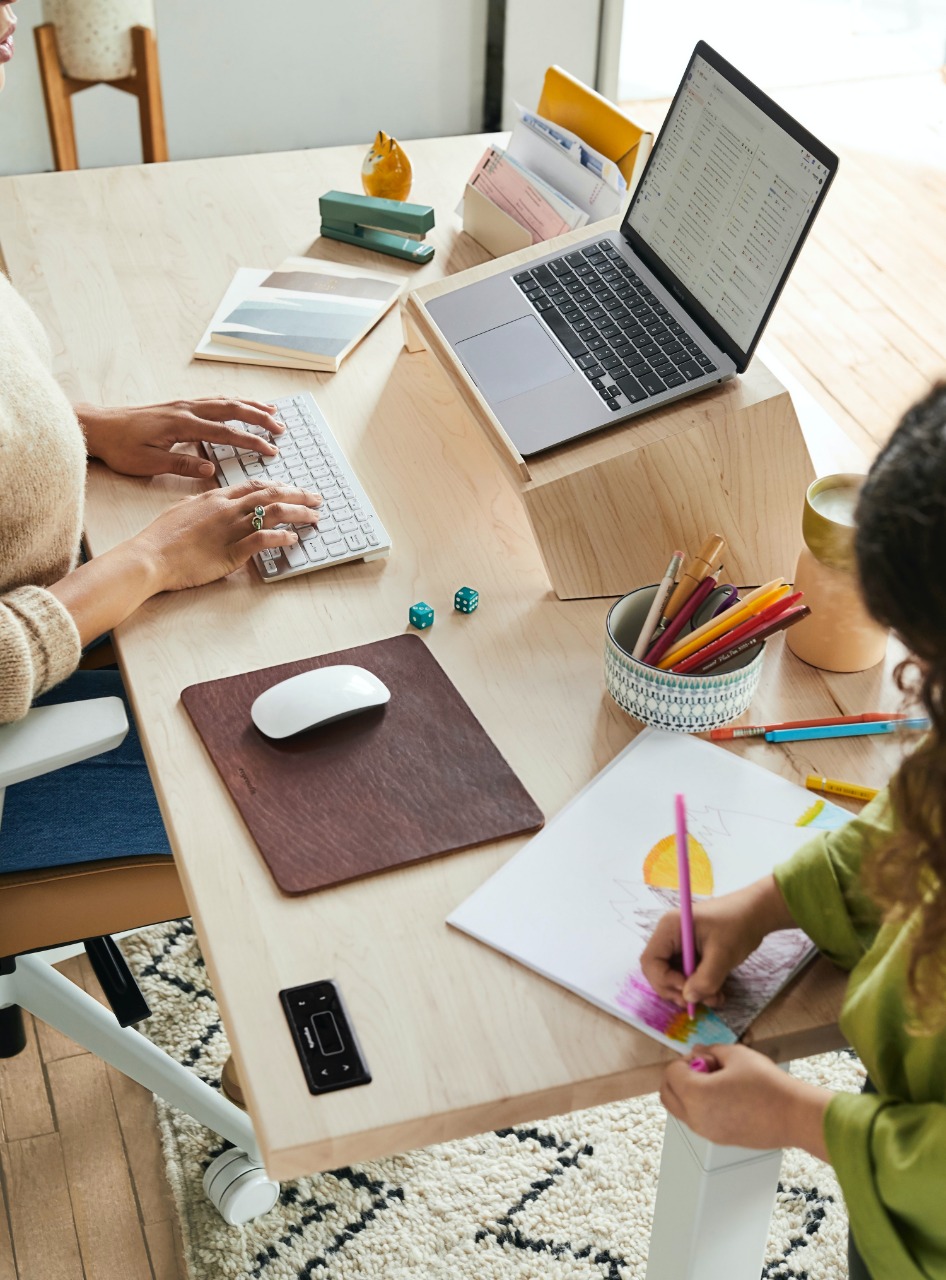 This is the point where Dharti decided to embrace motherhood, a role which she took up full time for two years. After which she tried looking for freelance projects, which were difficult to find. Her friend sought her services for a project that she took up and during this time she touched base with all her colleagues who helped her keep abreast of the latest developments in her field. They helped her get the right material to brush up on her existing knowledge. Being on a break did not deter Dharti's hunger to be informed and keep herself up to date with the industry trends, which shows how inclined she was to get back to work.
"I used to read a lot and also kept in touch with my colleagues, who were still a part of the industry, they helped me out and gave me ideas on what all should I read"
Dharti's effort to land a meaningful flexible role
Dharti's hunt for freelance flexible jobs that would allow her to focus on her home as well as give her career a new lease got her to register with Flexibees. Her interaction with the HR team gave her a clear idea of how things work.
The idea of an interview gave Dharti the jitters that most of us would have at the very thought of getting back to work. The supposed interview turned out to be unlike anything Dharti had imagined.
"

The interview was not about judging me, but understanding my core strengths."
The recruitment team at Flexibees had a very fruitful interaction with her, which wasn't about judging her on her abilities but about recognizing her strengths and potential, to help them find meaningful matches to help her grow in the career path. They found a role apt for her and gave her an insight into what the role was about. The requirements of the client were discussed in detail.
"

The client was completely aware of my constraints"
The team made sure that the client was aware of Dharti's constraints in respect to time and working from home. The onboarding process in Dharti's own words was a smooth and seamless one, her flexible work journey started with 2 hours a day commitment. With time Flexibees operations team noticed she is putting in a lot more, and the client too recognized her potential to contribute more to the organization. The client was very responsive and embraced the fact that Dharti is competent and can handle a bigger role in their organization.
"My family understands my work commitments and supports me"
Dharti's family has supported her through this journey and completely understands her commitments to work.
About the recent award and recognition, she got Dharti said,
"Opportunities to directly connect with the leadership helped me gain recognition and growth."
Dharti's hunger to keep herself updated on the changing trends in the industry, she had the insight of creating an ecosystem that allowed her to learn and grow her knowledge base even when she was on a break.
"Take the first step with confidence and things will work out

"
This is what Dharti had to say to all the women out there seeking to re-establish themselves after a career break. If you are keen to start your journey with a flexible work from home option, please download the FlexiBees Mobile App from either

- http://onelink.to/r9a8fp Google Play Store or Apple iTunes Store.
To read more such inspiring stories of women on a winning streak after a career break log on to
www.flexibees.com