How Flexible Talent from FlexiBees can help you during COVID times and beyond
It is said extraordinary times require extraordinary responses. With COVID-19 forcing startups to think beyond the normal to survive, FlexiBees offers you talent hiring solutions that can help you smoothly tide over this crisis. Take a look at how flexible talent from FlexiBees has helped our clients.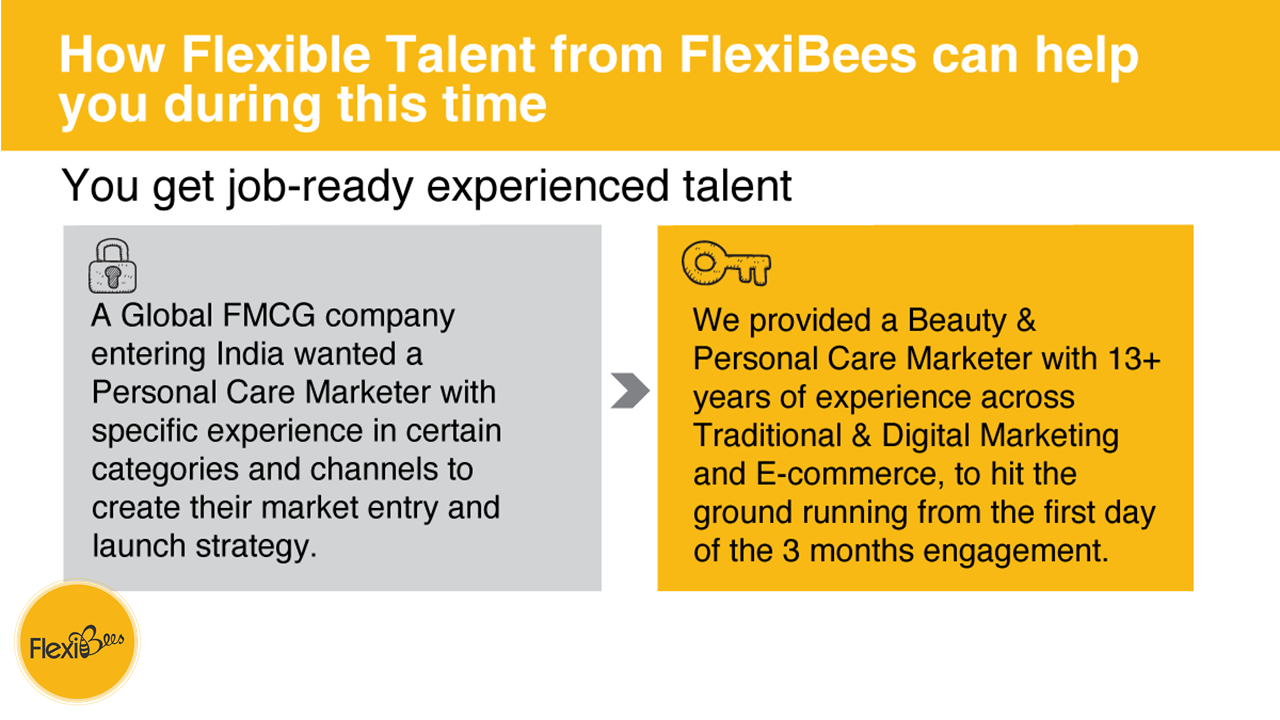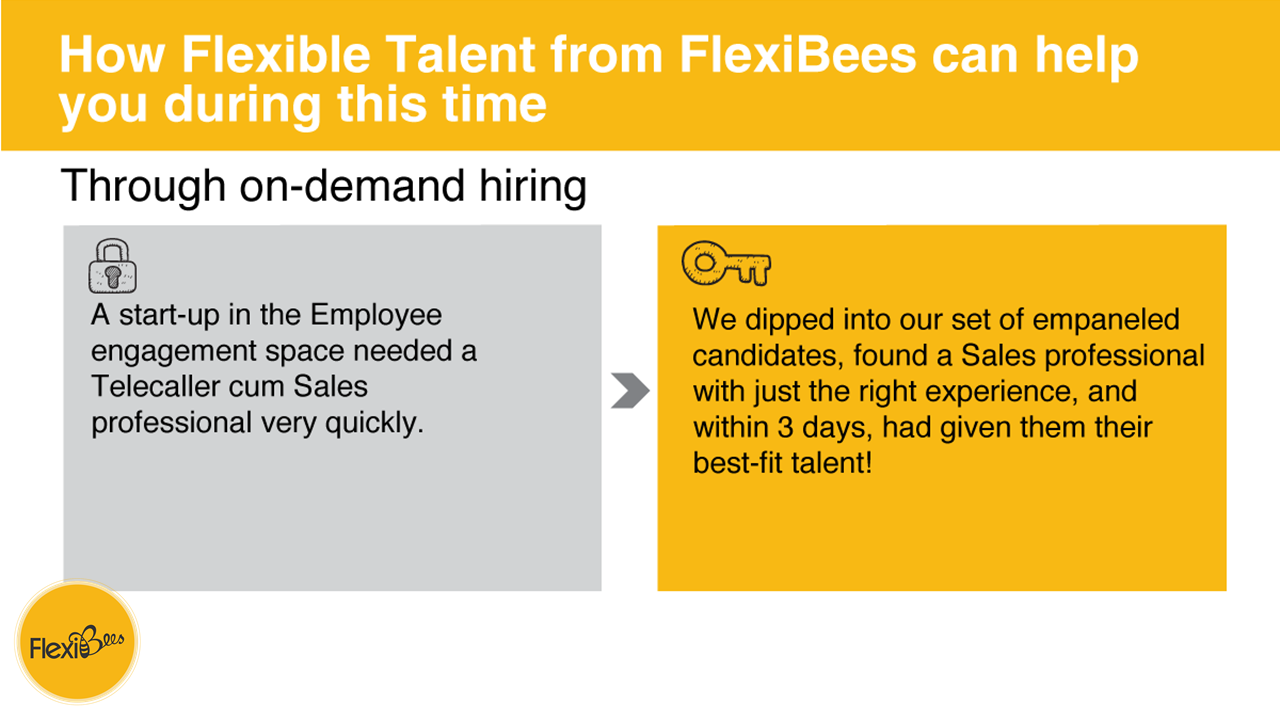 FlexiBees has provided companies, both startups and established players, with part-time talent for many projects and roles; across a variety of functions & skill-sets like Inside Sales, Business Development, Marketing, Digital Marketing, Public Relations, Investment Banking, Technology, Content Development, Writing, Graphic Design, etc. All these companies have benefited by being able to hire high quality talent at pricing optimised only for the hours of work they need. With the COVID-19 pandemic leading to businesses trying new approaches, strategies, MVPs, etc, part-time and project-based talent, that are high-quality and affordable, can help.

If you have a role requirement, take 2 minutes to fill our form and we will try our best to fulfil it for you, quickly and to your satisfaction.