Shreya's family's unconditional love and support enabled her to fly
Shreya Prakash, together with her batchmates from IIM Bangalore, started FlexiBees, an organization with a vision to re-employ qualified women through flexible work opportunities. It was the unconditional love and support from her family, which enabled her, along with Deepa and Rashmi, to take FlexiBees to new heights.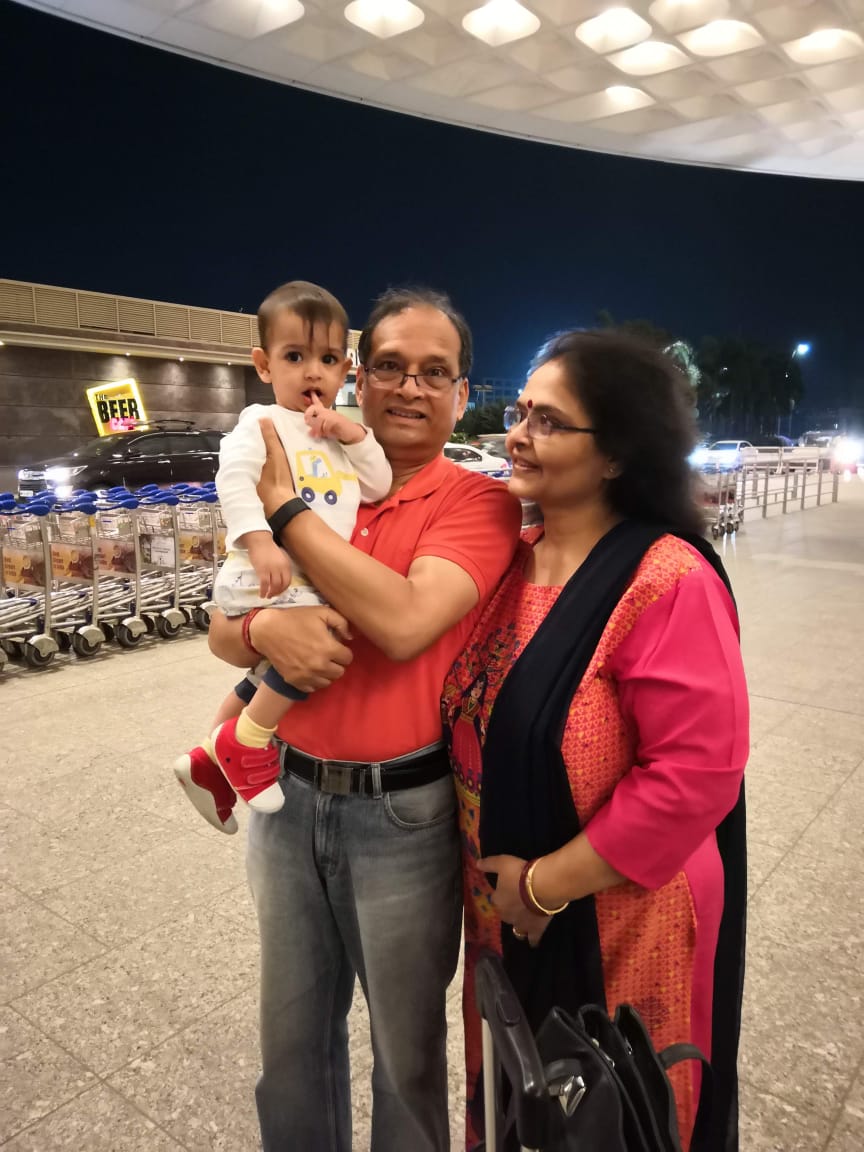 "The thought had never crossed my mind that I could not be everything that I wanted to be. I was lucky to be raised by parents who, in fact, went out of their way to tell us, my sister and I, that indeed we could.
But growing up has a way of pulling you down to harsh reality; as I hit the age where women around me were getting married or having kids, I looked around and realised that many women like me who have been raised with ambition, suddenly find themselves leading a very different sort of life, one they would not necessarily have chosen, and therein lies the rub. We should all have the choice to choose the paths we want to in life, but given societal constraints and conditioning, the rigid nature of work today and lack of good childcare infrastructure, we often don't. I love being a mom, and my son is often the brightest spot in my day, but being a professional and having a career, are integral parts of me, and I would never be completely happy without them.
And thanks to the folks around me, I didn't have to try. The biggest gift my parents could have given me was that they unconditionally, bag and baggage, as good as relocated to the city my husband and I live in, for close to two years, to take care of the baby while we were away at work. Being an entrepreneur, I rejoined work after 2 months of delivery, and I could do it only because they were there.
There is a theory that says that human women evolved to live long lives because their presence caused a positive effect on the lives of their grandchildren - the grandmom would take care of her grandkids while the mom went out to gather food for the family, and those kids who had this supervision, survived and thrived, and hence the gene for long female lifespan got passed along. It's called the Grandmother hypothesis, and I love this theory because both my father and my mother live it everyday. Their presence not only allows me to go out and achieve, but also ensures that my child grows up with so much love around him."
-------------
If you are interested to explore flexible work options with FlexiBees clients, register yourself with your detailed experience, skill-sets and resume at https://jobseeker.flexibees.com/
We are not sending individual responses for registrations. If you are shortlisted for any role based on your experience, our recruitment team will get in touch with you.