Woman of Substance - Avantika Kukreti, Redefining Women's Fitness Through Fit Moms Tribe
In continuation of our series "Women of Substance" to celebrate every Woman who Inspires, Leads and Paves her own path, we bring to you our next feature of
Avantika Kukreti
, Head Brand and Alliances,
Momspresso-India
and
Founder of Fit Moms Tribe India
Not one word, nor one skill can describe this versatile and talented mother fully. A champion at making significant transitions and becoming an expert at every new found career path she has paved for herself, read on to learn what makes Avantika a Woman of Substance...
1. Can you tell us about your journey till now?
I am an ex-journalist and media professional for more than 14 years now and have worked with top media brands like The Hindustan Times and India Today under the leadership of renowned journalist and media tycoon Aroon Poorie. Motherhood introduced me to the digital world of parenting in 2015 and I started writing about my parenting experiences. Few years into it, I was heading content and strategy for Asia's largest Parenting community, helping build a community of moms for them in India and today I head Brand and Alliances for Momspresso-India's largest multi-lingual platform for moms/women. Have attended 100 plus parenting panels/workshops as a guest/speaker/moderator and worked with leading FMCG brands such as Dove, Huggies and Eureka Forbes as Key Opinion Leader & Influencer.
2. How did you transition into health and fitness?
Motherhood made me aware about my own health and fitness and I went on to be a Zumba Instructor purely as a passion. I am also a trained Kathak dancer.
Fit Moms Tribe India is a work of passion, I formed during the lockdown, even though I was thinking of creating a community like that for quite some time. I strongly believe in the philosophy #momsfittohindiafit and if a mother is fit the family would naturally be inclined to be living a healthy and sustainable lifestyle. Also, during the lockdown I found so many fit and inspiring moms uploading daily workout videos and tutorials. I thought why not a Fit Moms community that inspires and motivates moms across India.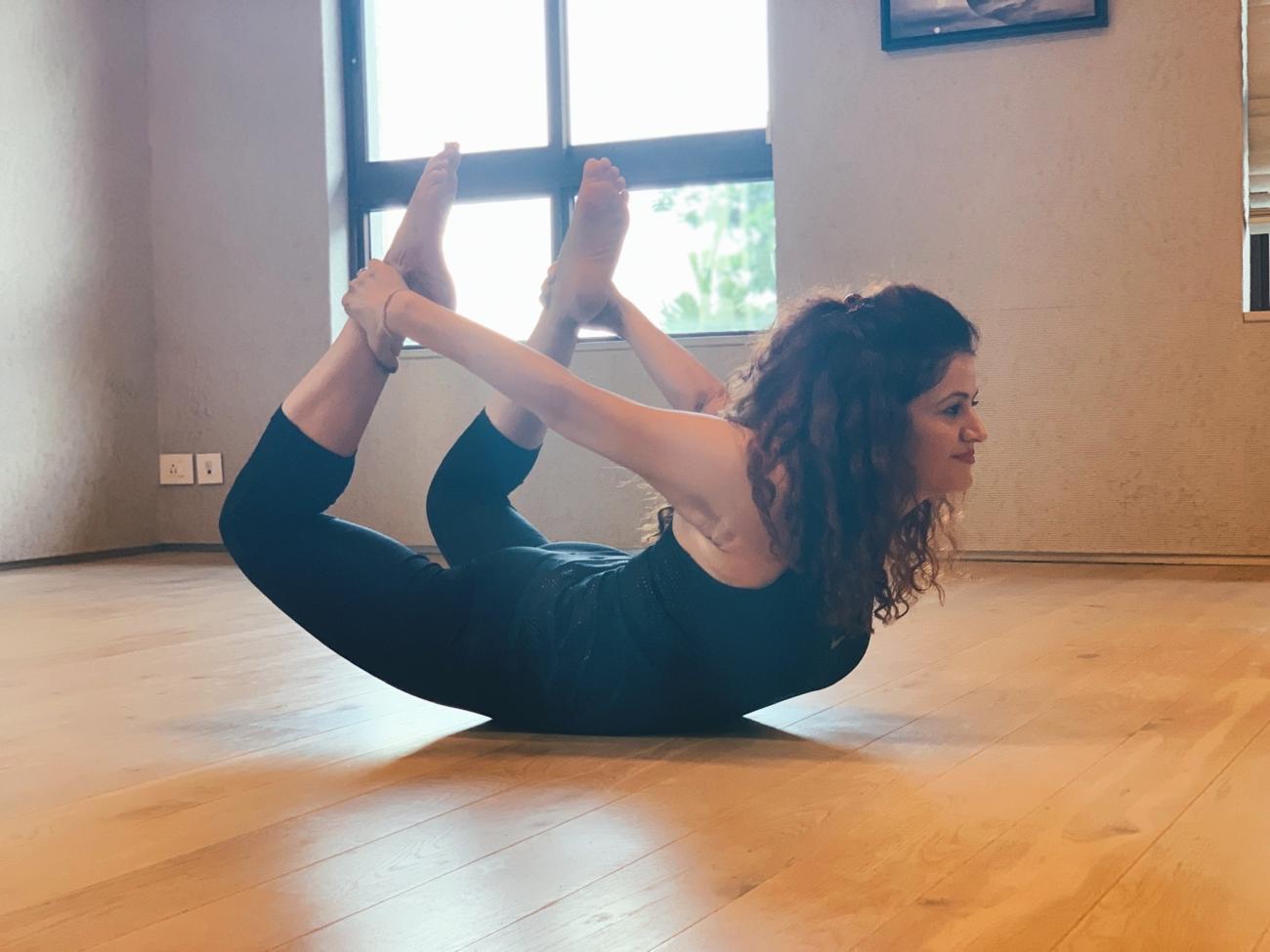 3. You wear so many hats with ease and are an expert in so many different fields. How did you know which track to pursue, and more importantly how do you find the time to do so many things?
I have been a hustler, energizer and community builder from the beginning and that's what helped me transform from a journalist to a parenting influencer to a content & strategy head and now Head of brands for India's leading platform plus a parenting & fitness influencer.
I also realised over the years that as a mom you should always always take out time for things that you love doing cause that's what keeps you going with new found vigour and enthusiasm. I restarted my Kathak classes, became a Zumba Instructor and also a fitness inspirer after I became a mother.
4. What challenges did you face in your journey? What was the most difficult phase?
It was challenging to come back to work after motherhood after a two year sabbatical and work with colleagues who were younger to you and more adept with technology and social media. However, I took it all in my stride and kept adapting to the always changing digital world and took up challenging roles that pushed me out of my comfort zone. One such step was to leave a full-fledged media job and join a parenting platform when I was restarting my career, but am lucky things worked out for me.
5. How did you overcome these obstacles? What helped you?
The only way is to believe in yourself when no one else around you does and keep taking one step at a time. I think motherhood changed the way I used to look at myself and I suddenly felt that I could do anything I feel like.
6. Your most exciting moment(s) in this journey?
I have been a dancer all my life and I took up Zumba after I became a mother coz I loved the format and then I realised that dancing is what I loved doing the most. I used to go for Zumba classes and my instructors would ask me to take a few songs and even substitute and I saw that my fellow batchmates would like it. And so I decided to do a Zumba Instructors course and became a licensed instructor in 2018 and in 2019, I hosted the warm up session for the Indian Army Infantry Marathon that had 5000 plus participants!!
I have also been fortunate to co-host a digital parenting show called Nine Months, worked as a Key Opinion Leader for many big brands, appeared in almost 100 plus parenting panels/workshops/seminars.events as host, moderator and speaker.
And in 2017, I also gave my first professional Kathak Performance on stage at the age of 35, something I always dreamed of.
7. How do you maintain work life balance? / What are your hobbies, and how do you unwind?
There are no rules to have the perfect life balance. There are days when you're all over the place and don't know how you will handle it all and there are days when everything is smooth and in your control. So what do you do? You have fun on your in control days and stay calm on your stressful days. That's what I do!
Dancing is my hobby, Fitness is my passion. Besides that I also love to read with my daughter, watch classic English and Hindi movies with her and discuss
interesting subjects/topics with her and sometimes just do nothing and listen to her endless, amusing stories.
I also like meeting new people and listening to their story. There can be no bigger support that you can offer to another woman than this.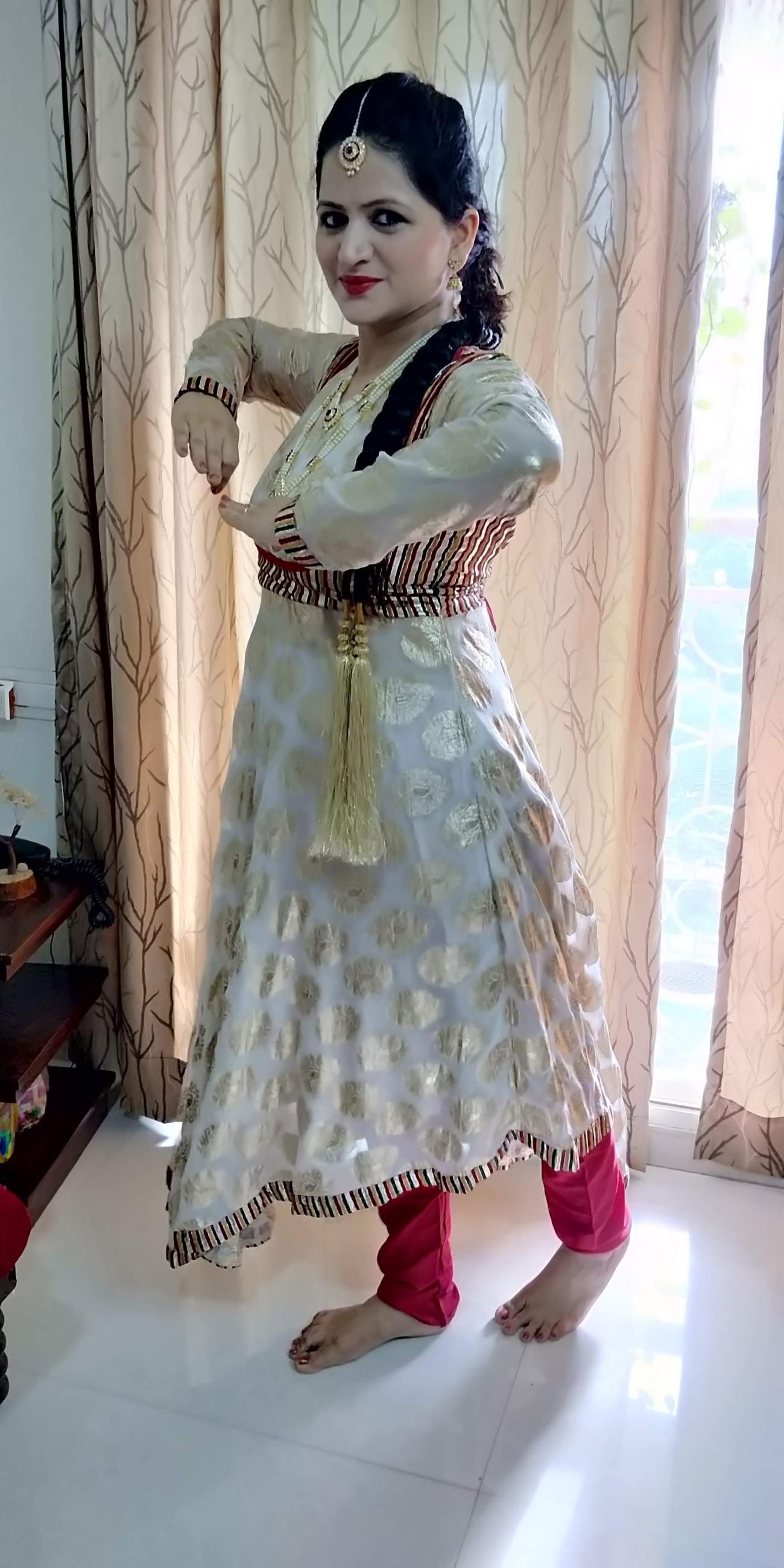 8. What challenges did you face during Covid? How did you stay productive amidst all the challenges?
The biggest challenge was working for home and working from home 24X7 but there was no choice but to embrace them and be grateful for what you have and not what you don't. The best part was that I got to spend a lot of time at home with my child which was impossible for me otherwise, being a working mom.
I also did a lot of live interactions on Social media on fitness, celeb chats and women inspirers and also worked out every day.
9. What are your go-to anchors for the tough days?
I am my biggest anchor and cheerleader. So I spend a lot of time with myself and motivate myself to stay put and fight it out on my low days! Of course, friends and family are always there for the much-needed support, especially my daughter. I call her my "mini cheerleader"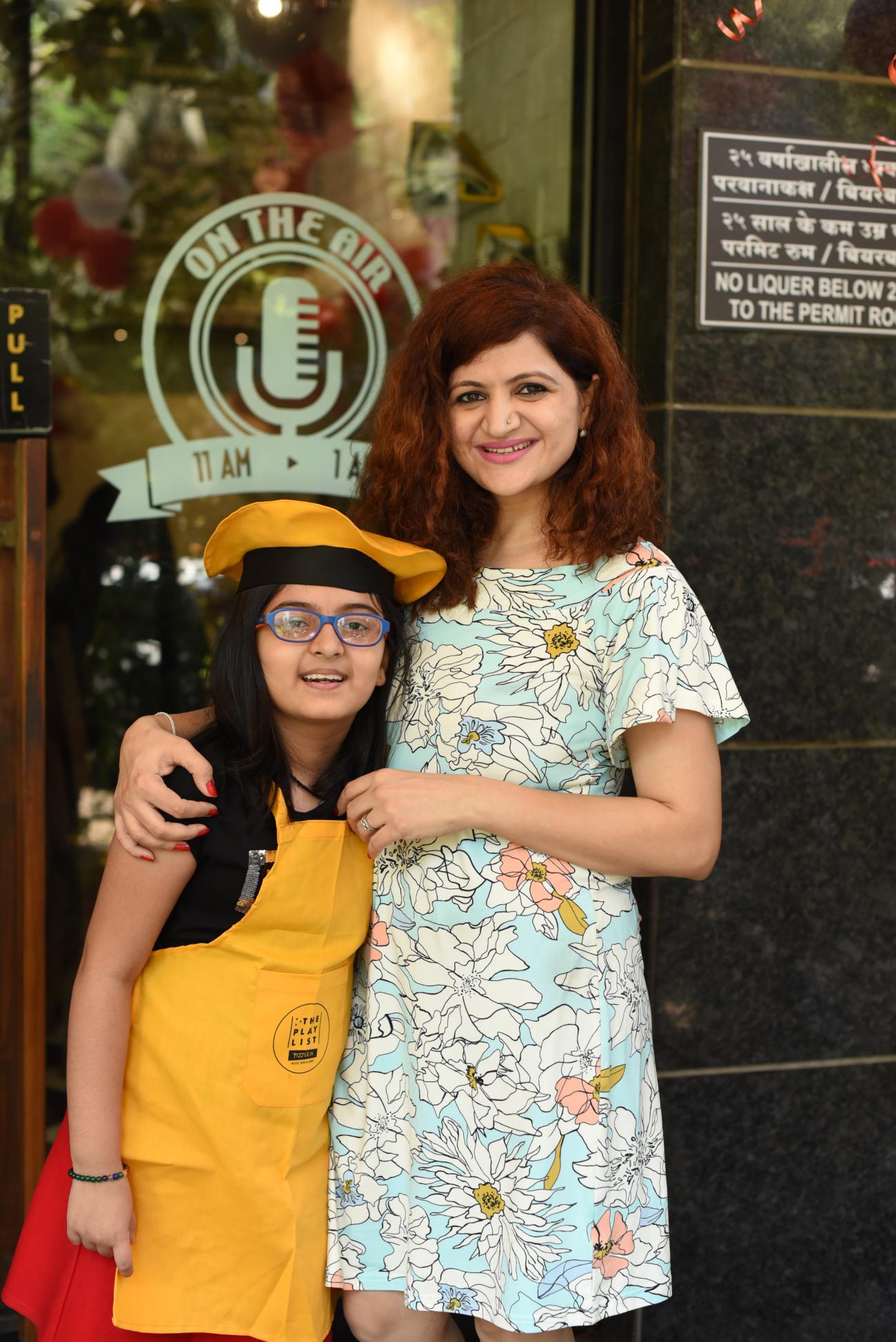 Avantika's passion in being fit and inspiring other women to join in her journey is commendable along with the work she is doing to create a positive parenting trend. We wish her the very best and hope that other women will also be inspired reading about her and that it will help them in achieving their dreams.
We wish Avantika more successes in her trailblazing journey!
For more such stories, watch this space, and follow us on our Social Media platforms - Facebook, Instagram