Woman of Substance - Roomana Basha, Redefining Education Through Ekdali

In continuation of our series "Women of Substance" to celebrate every Woman who Inspires, Leads and Paves her own path, we bring to you our next feature of Roomana Basha, Founder, Ekdali, a company that creates fun educational products for kids without technology.

From being an HR professional to following her passion and starting her on venture, read on to learn what makes Roomana a Woman of Substance...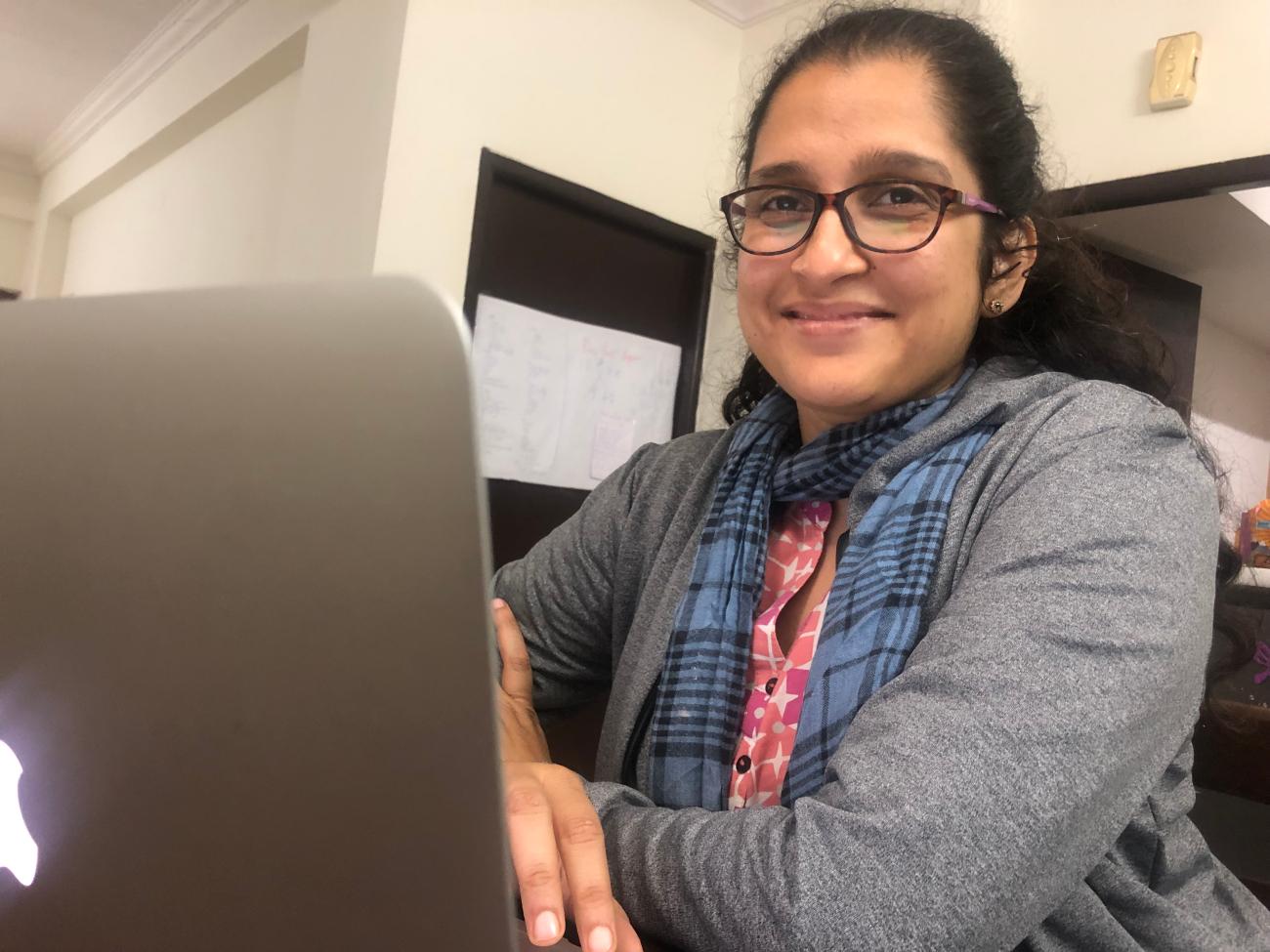 1. What is the story behind your entrepreneurial journey?
I am an engineer and then I specialised in Human resources from TISS and have had long years of corporate experiences behind me. Deep down, I have always wanted to do something on my own. Taking the first break from corporate career is always the scariest. When I took my first break, it was the maternity break. Four months into it, I realised that this might be a good opportunity to start research on building something on my own. Becoming a parent, I felt the need for products that went beyond bringing more downloads and keeping the kid hooked to the tab/ mobile. My research led to me to believe that kids love visuals and learn better from it and thus was born Ekdali.
2. Tell us more about what Ekdali does.
Ekdali is a kids educational products company based in Bangalore. Our motto is to make learning FUN. We simplify concepts and design fun learning products for kids. We believe children should spend as much time as possible outside the screen, and that is why all our products focus on offline learning. Our products encourage children to build conversations around the topic with the adults around them and hence develop a deeper understanding of the subject. We started our journey with simple posters that taught young kids about animals, alphabets etc. We now have 120 SKUs ranging from concept wallbooks that teach children about evolution to curated book boxes that help children take a deep dive into the subject.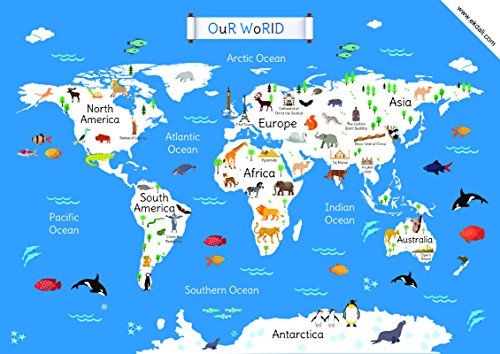 3. Customers love you because Ekdali because it is a bold game changer. How are you able to differentiate yourselves in the education space?
When everyone else was going the tech route and using hooks to keep children glued to their products, we took a bold step by staying away from technology and yet creating a high engagement learning mode. This is one of our key differentiators. The other thing being that each of our product is designed with careful inputs from educators and keeping the creator and child first instead of commerce first.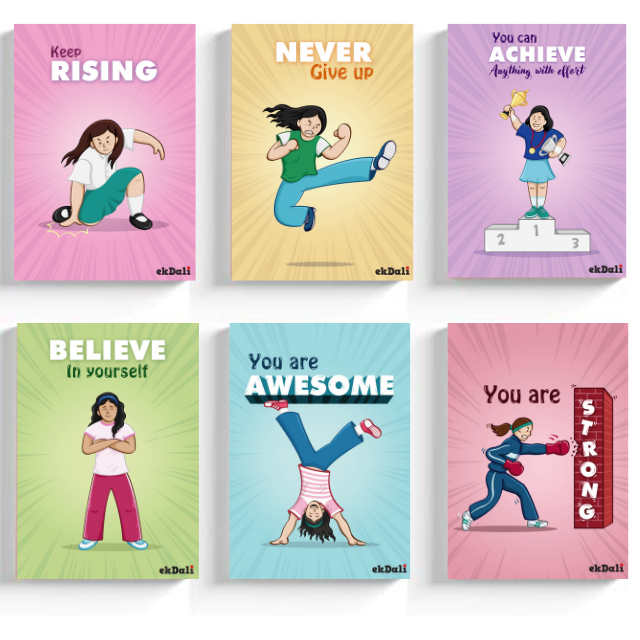 4. What challenges did you face in your journey? What was the most difficult phase?
There have been many challenges. The toughest part was to decide not to join back my career. I was leaving everything I had worked for, to build something which some might call as a whim. As a woman, when you are pursuing your own thing, people tend to ask you questions like "Oh is that a Hobby project?" , " Oh yes you can experiment, you don't have the responsibility to provide for the family?". It is very damaging and can create a lot of self doubt.
I knew that the first real unknown paying customer is the proof of your idea, everything else could be worked out. The phase between launch and that first customer was tough. Beyond that the journey has taught me a lot. Designing, product development, marketing, selling and scaling, I have learnt a lot. With every milestone, you see your confidence soaring, and it makes the struggle worth it.
5. How did you overcome these obstacles? What helped you?
There are quite a few things that help you along the way but having a support network is very important. My husband takes credit for being the strongest pillar of support, showing faith not just in the idea but also in me. Low confidence phases come and go, and to have a person to support you during this phase is very important.
I also have a strong network of friends, who have always been there to help and support me . Some of them are totally outside the startup world and give a very refreshing perspective on things.
For most parts, entrepreneurship is a lonely journey, ensuring that you stay connected with friends is really important to keep the sanity.
6. Your most exciting moment(s) in this journey?
There have been quite a few, but nothing beats great customer reviews. To see products you designed in the hands of little kids, is the biggest joy of all. In the last 5 years of our operation we have reached over 100,000 young children in classrooms and homes alike, that I would say is very gratifying. In addition to that we have been part of so many exciting events - From being part of literature festivals to the venture getting covered in multiple national dailies, there have been many exhilarating moments.
7. How do you maintain work life balance? / What are your hobbies, and how do you unwind?
In all honestly, there is very little work life balance. The boundaries are very blurred and I don't know where work ends and life starts. But I have become comfortable with this mode of working . The great thing about doing my own thing has been that it is very flexible and I can design a lot of work around my life.
I am a big fan of Yoga, it really helps me stay sane. Apart from that I love reading and read a book a week. I also love reading to my 7 year old daughter, we are currently enjoying Harry Potter and the Order of the Phoenix together! :)
Roomana's passion for kids' education away from technology is commendable. We wish her more Power as she transforms kids' learning! and inspires many of us along the way.

We wish Roomana more successes in her entrepreneurial journey!
For more such stories, watch this space, and follow us on our Social Media platforms -
Facebook
,
Instagram